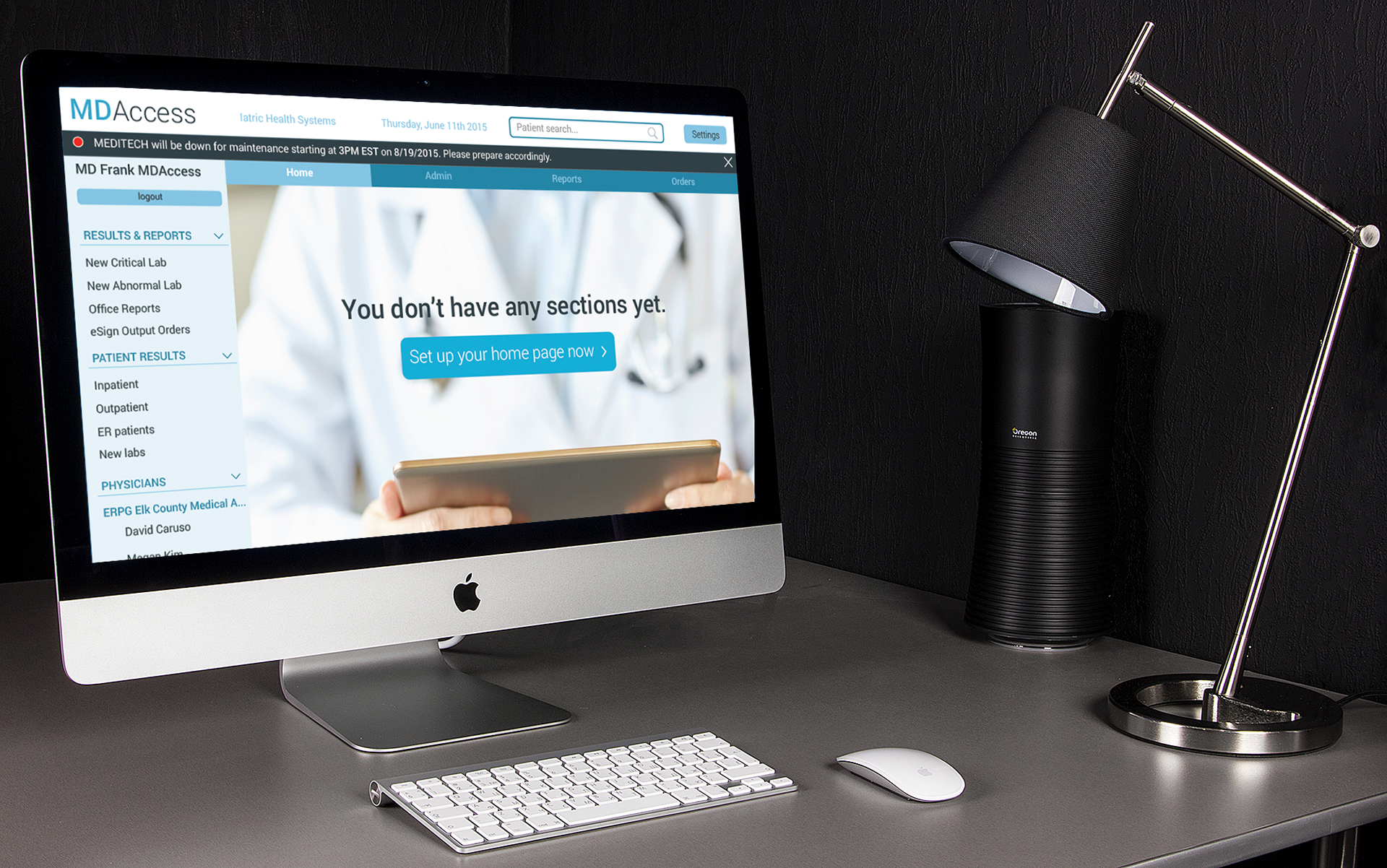 MDAccess, a secure web-accessible portal for physicians, delivers patient results like lab results, reports, and nursing notes all one location. The original design was causing issues, though — it was cluttered and difficult to use. I was tasked with revamping the user experience and visual design to improve usability. Patient safety was at stake.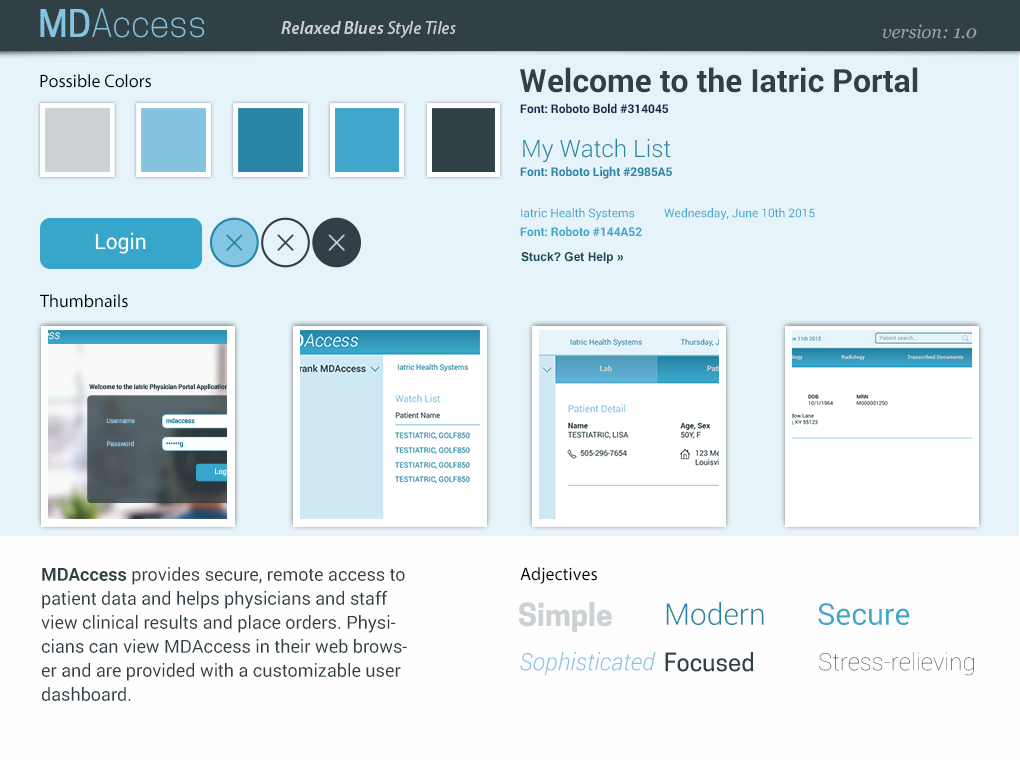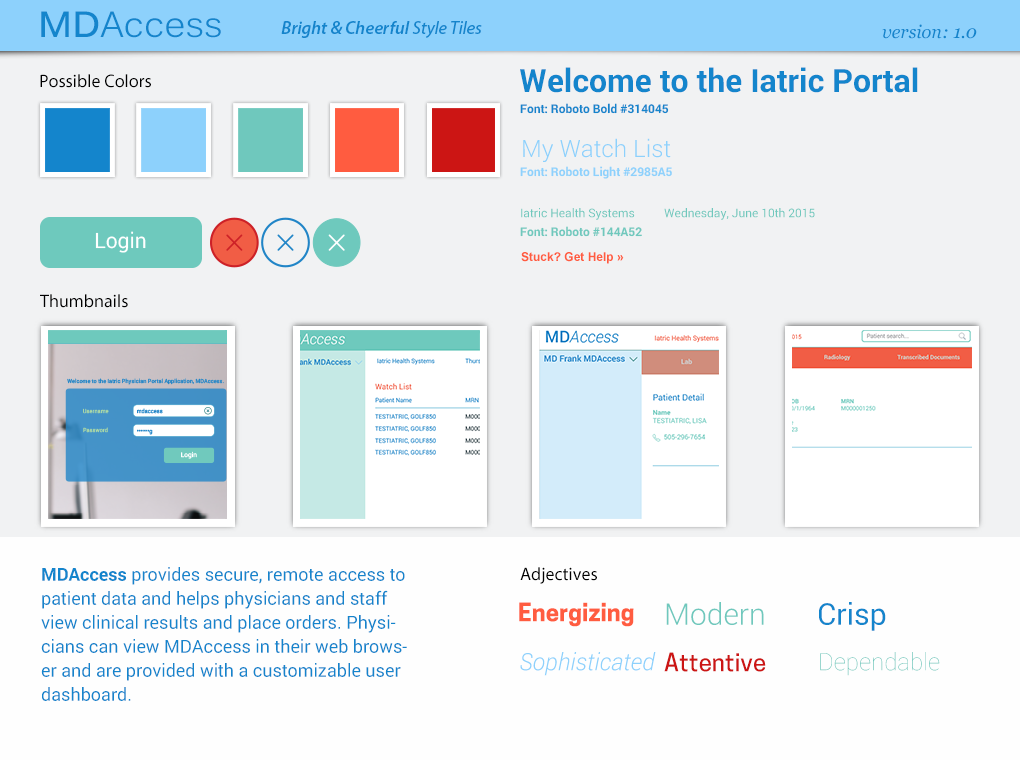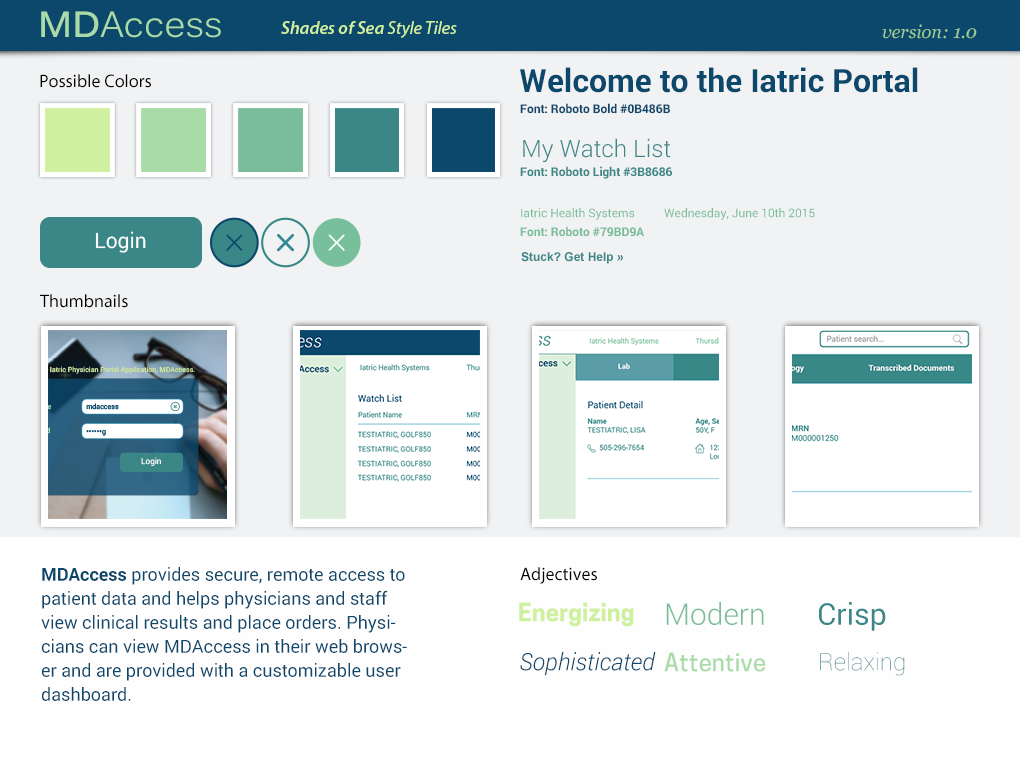 First, I experimented with style tiles to develop a color and typography scheme that would work well for physicians and nurses who had chaotic, long days staring at screens. I wanted a style that would be easy on their eyes. I also considered Iatric Systems' own brand identity, hoping to find a color scheme that would echo the new style I was implementing for the company.
Moving forward with a "relaxed blues" palette, which the team and I felt was both easy on the eyes and reflective of the Iatric brand, I created a style guide and began ideating on UI concepts. We planned to make the MDAccess portal configurable, so that each physician could personalize his or her dashboard. I made to sure to mock-up variations to indicate the customizable nature of the product.