HealthPulse, originally referred to as "HealthBox," started with the goal of giving patients the ability to collect and store their personal health data from multiple providers in one place. We then wanted that data to also be shareable with the Apple Health app.
The majority of user interaction, after creating an account and adding a provider, would be within a "documents" screen containing all available and shareable data.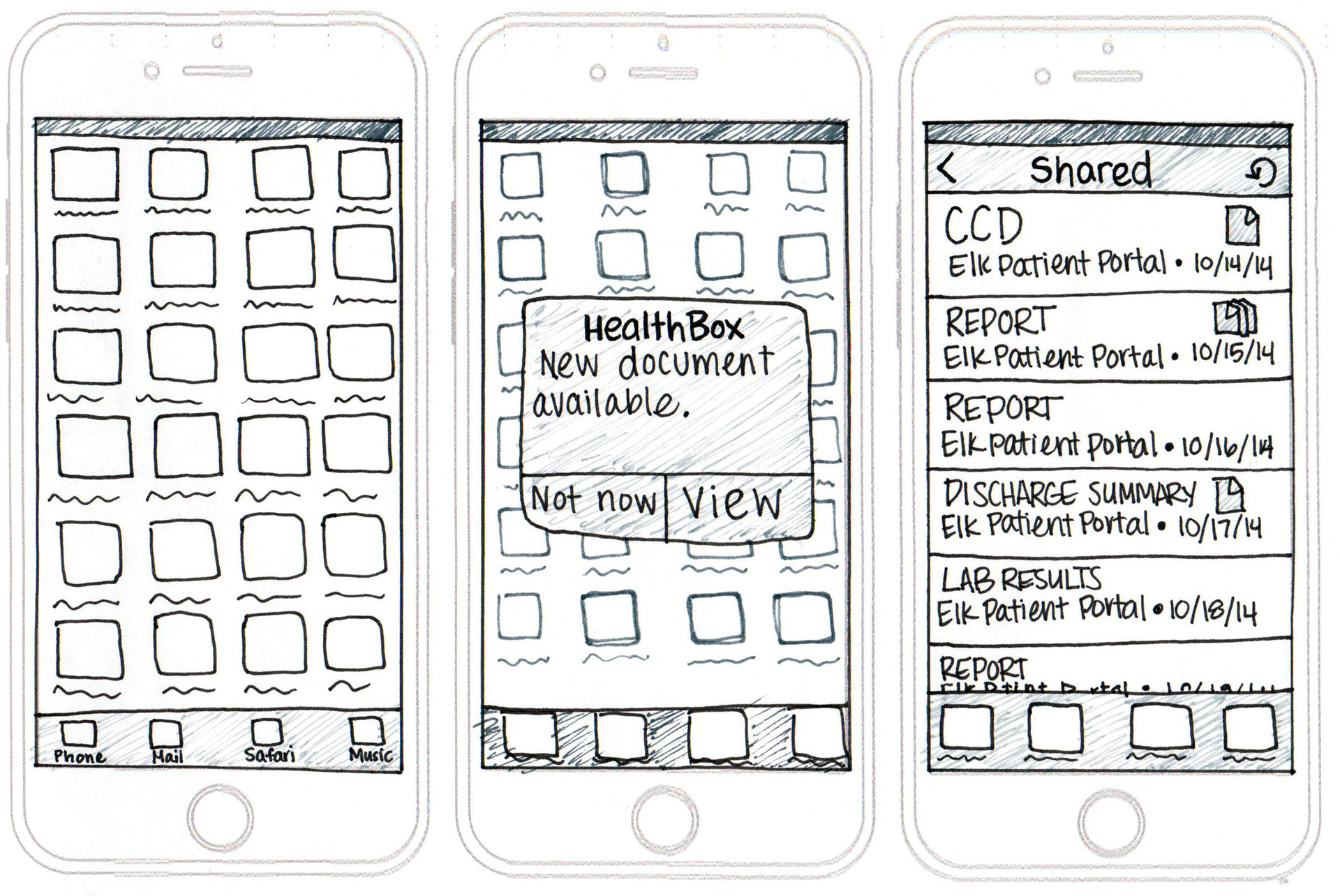 The HealthPulse team consisted of a project manager, two iOS developers, and me, the user experience designer. My process consisted of a research phase (dependent on the scope of the deliverables), wireframing, presenting wireframes for feedback, iterating on additional feedback, and delivering full visual comps as well as graphics/resources for the developers to utilize.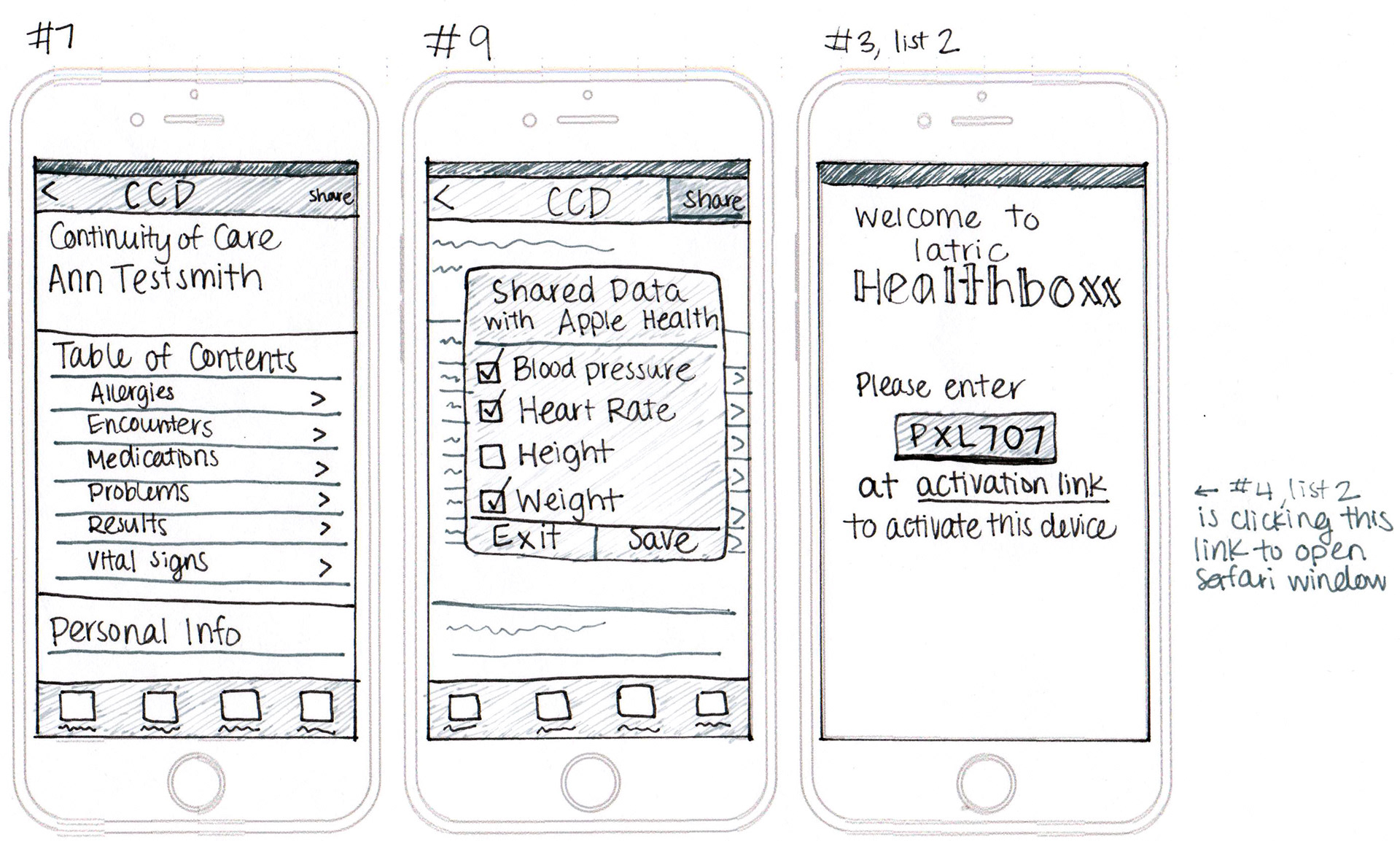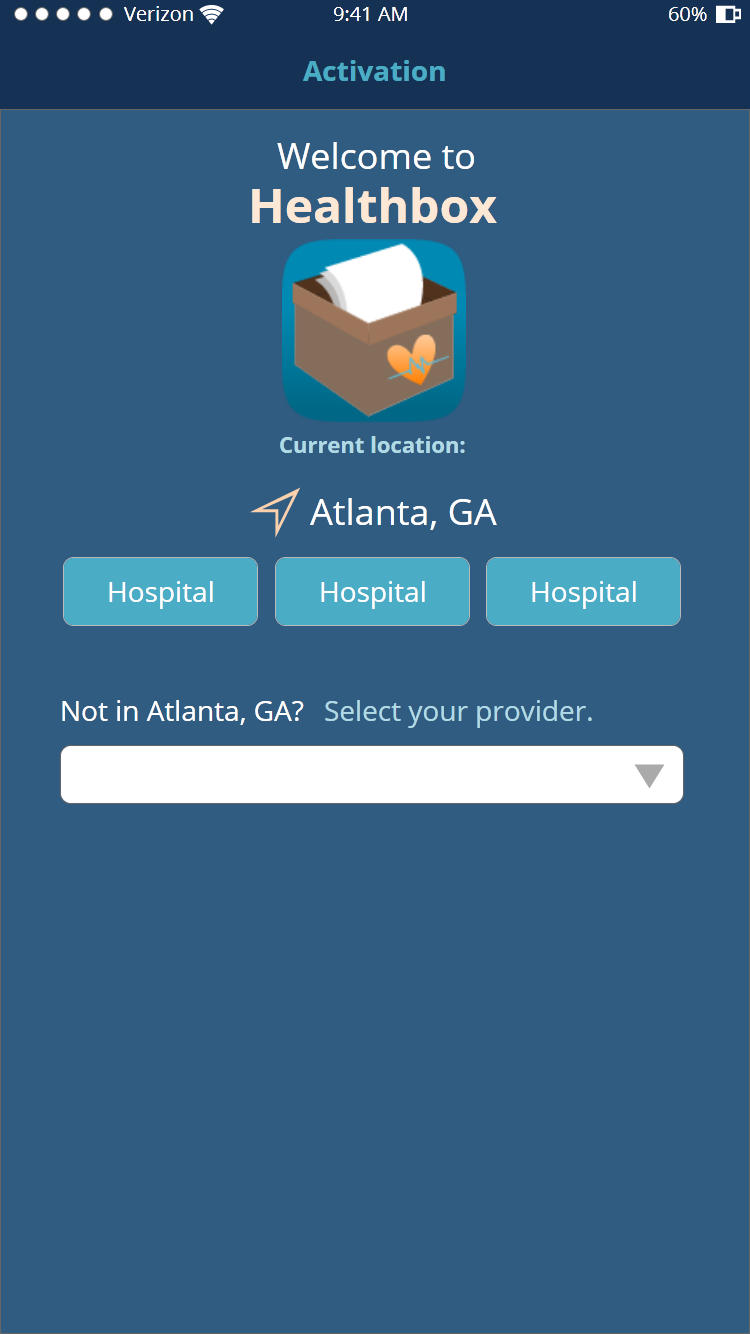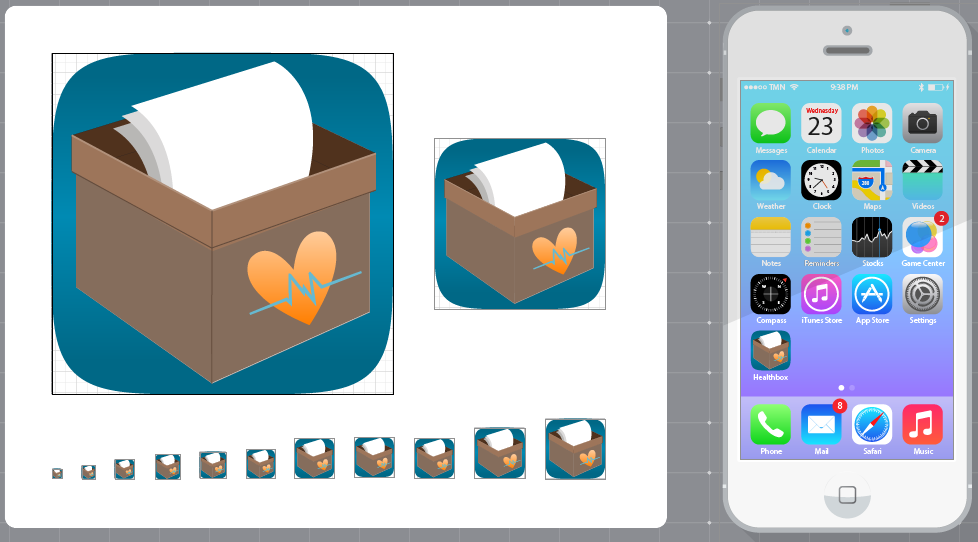 To develop HealthPulse's look and feel, I turned to Iatric System's company branding. HealthPulse was our first patient-facing, publicly available application, and I wanted it to give users reinforcement of our brand image. I developed the color scheme from official company colors and tweaked them to feel warmer and more legible when used together. I selected shades of navy, slate blue, orange, and aqua for our color palette.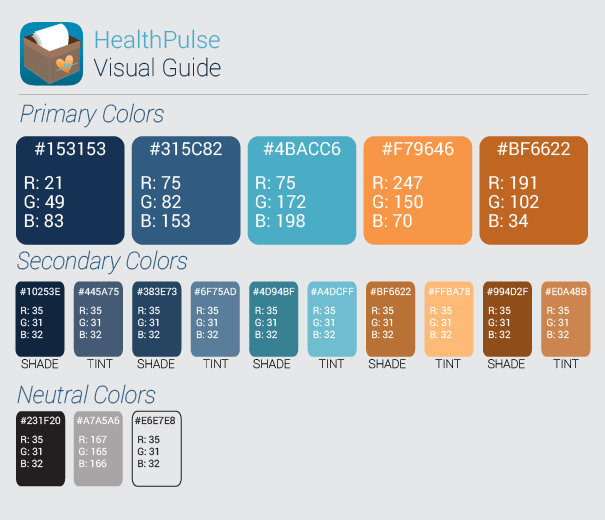 HealthPulse needed an icon to represent its FAQ page. I opted to design a custom icon, so we could create the visual impact that we needed. After some quick research, sketching, and ideation, the team and I agreed on a particular icon design and I created a vector version using Adobe
 Illustrator.
After the developers on the team expressed concern with their front-end development skills, I volunteered to develop the FAQ page using HTML, CSS, and JS. I used the Foundation 5 framework to prototype and build the FAQ page in order to save time and create a fully-responsive page. The team and I were pleased with the quick turnaround and the finished product. The FAQ page is accessible within the HealthPulse app, using a web service to load the page.
HealthPulse's first design and build iteration, which our team built as a minimal viable product, is available in the App Store. It was used and tested by our beta sites in Indiana and Michigan.
After receiving feedback and performing user tests with our first version of HealthPulse, we decided to move forward with an updated and modified second version. Our second version is more robust, with added functionality and a complete UI aesthetic refresh. The HealthPulse team is currently building and testing the redesigned application. We rethought the branding of our app to appeal to a wider market. I developed a new color scheme with relaxing green, energizing aqua and teal.