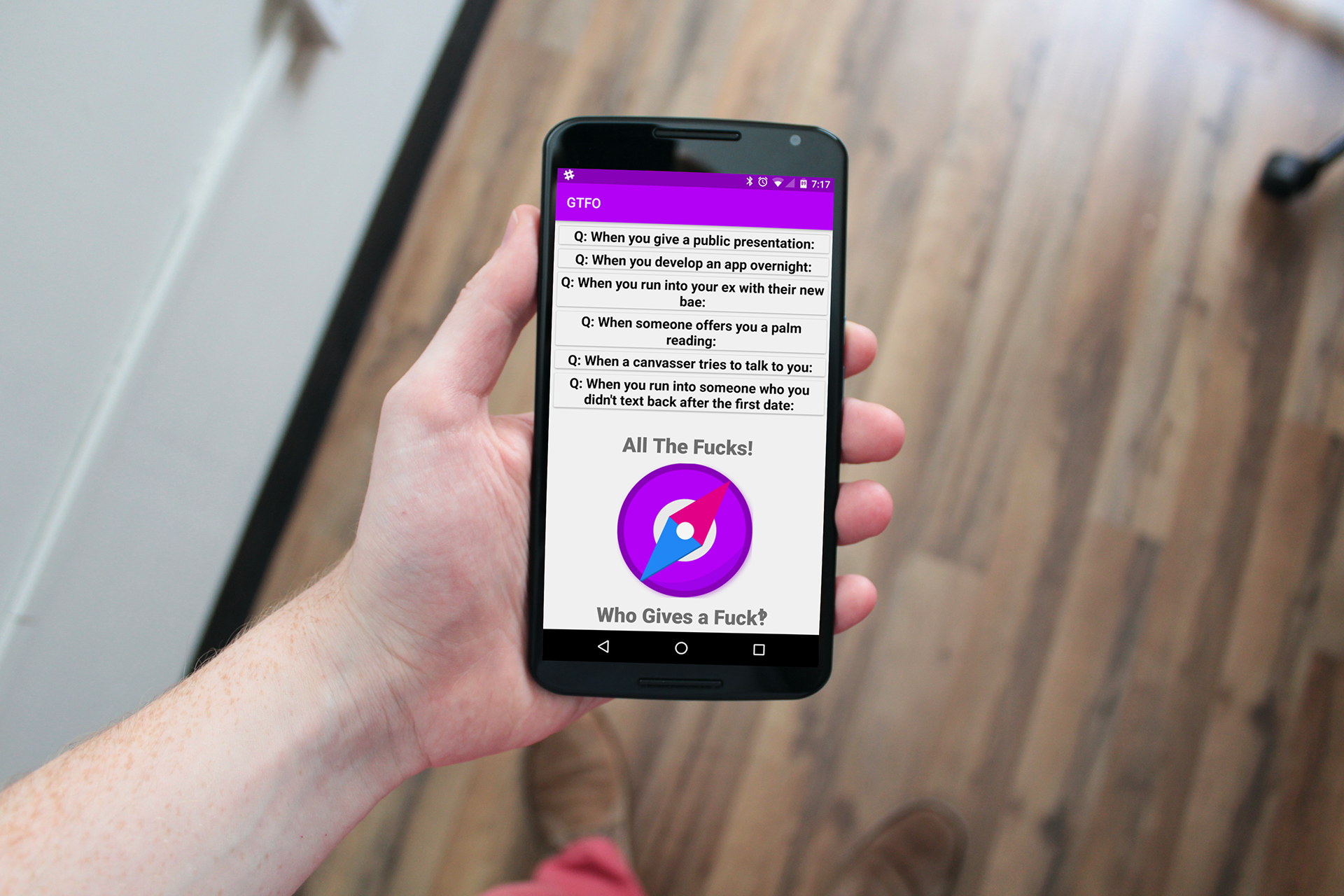 As soon as I heard about this hackathon, I knew it was right for me. I'm a designer by trade, but I am also an occasional stand-up comedian.
I put myself down as designer first, comedian second, and was happy to find out a few weeks later that I'd been selected. On the first night, we introduced ourselves and mingled with our fellow hackers. After some introductions, people began pitching project ideas. The ideas ranged from "an app where you take care of your second family in New Jersey" to "Hipstergram, an
Instragram
-like app that scans previously posted photos and gives you points if your photo is unique" and also "an app that lets you rate the cool homeless people in your neighborhood."
There was a lot to work with here. I hadn't anticipated it, but I was a relatively hot commodity as a designer. This event seemed to get the word out to plenty of developers, but designers were harder to come by. Maybe it's just that lurking imposter syndrome most designers develop while working in a creative field, but this enthusiasm for designers felt weird. I had never been so urgently and so vigorously courted for my design skills before. I'm not saying I didn't like it.
After settling in with my team, we did a skill set evaluation. We had two front-end developers, an Android developer, a comedian/writer, and me, the designer. Our idea, penned by the comedian in our group, was something centered around a "moral compass" that instructed admittedly-childish adults how to evaluate sticky situations. This idea would be tweaked throughout the night while we debated the execution, the usefulness of the product, and the content we'd need to create. We had less than 24 hours to go, but we wanted a solid foundation for what we'd work on the next day.
Six hours, some beers, and a lot of whiteboarding went into polishing our idea but we finally settled on a "give-a-fuck" meter. The compass idea would be retained, but the compass would instead point to how many fucks a person should give in a certain situation. Is it a high-stake situation, where you'd proceed cautiously with any decision you'd make? You'd probably give a lot of fucks, there. Is it a low-stake situation, like choosing between French fries and tots as your side item? They're both fried versions of potatoes and are extremely tasty, so who gives a fuck? This was our rationale. The user would be able to drag the compass according to how many fucks they'd like to give, or they could select a given response and see how many fucks that response was going to give off.
The next day, we reconvened under the uniting beverage that is coffee. Lots of coffee. A lot* of coffee. Immediately, we set off to work. We wanted a promotional website, giving some context and explanation for our app. Because we had a talented Android developer on our team, we chose to pursue a native Android app as our primary deliverable. I set out to develop an aesthetic style for our app. I wanted it to feel fresh, modern, energetic, and bright.
I put together a few quick concepts and presented them to my teammates throughout the day for feedback. With a little tweaking, I settled on a fun fuchsia, purple, and blue color scheme. It had just the kind of fresh, youthful look we wanted to achieve. As far as deliverables went, we needed iconography for the app store, as well as a compass graphic for the functionality in the app.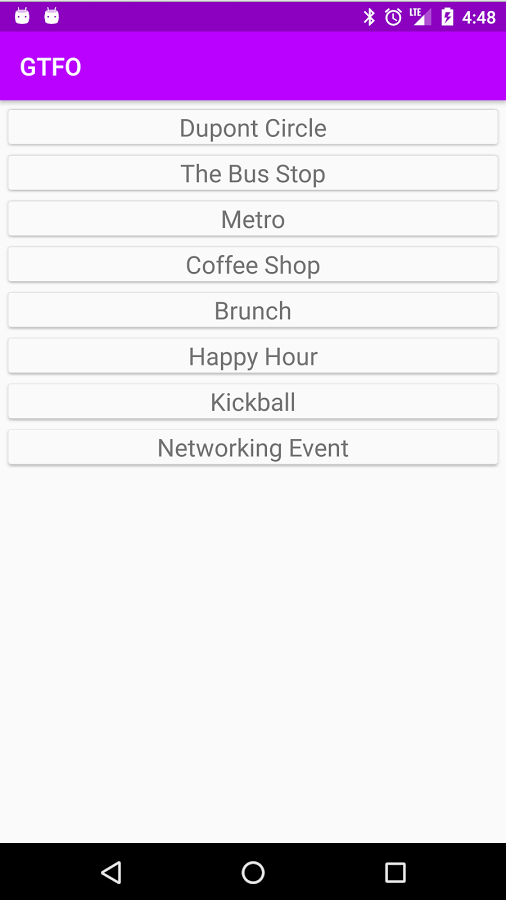 After a whirlwind 48-ish hours, we submitted our app to the Google Play store, packed up our things, and headed over to iStrategy Labs for the finale show to demo our project complete with comedy commentary and to say what everyone else came up with.
 Overall, Comedy Hack Day was a hectic ball of fun, and I'd do it again in a heartbeat.