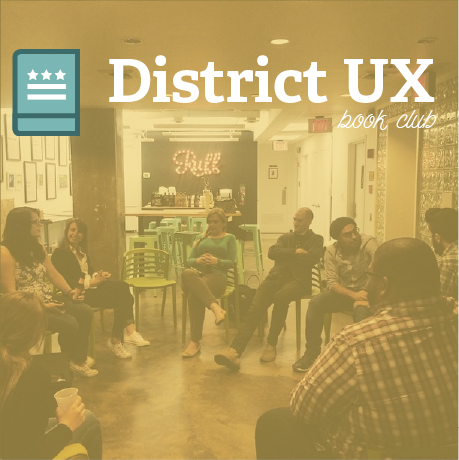 One thing that sets us apart from other local design book clubs & meet-ups is that we're a small, dedicated, open-minded bunch of creatives. Too many meet-ups are focused on just networking. They can feel isolating and artificial.  District UX strives to welcome anyone with enthusiasm for UX design and we want to cultivate genuine relationships with our members.
With this goal of communicating our friendly, creative atmosphere, I started by brainstorming and sketching out some notes for this branding project.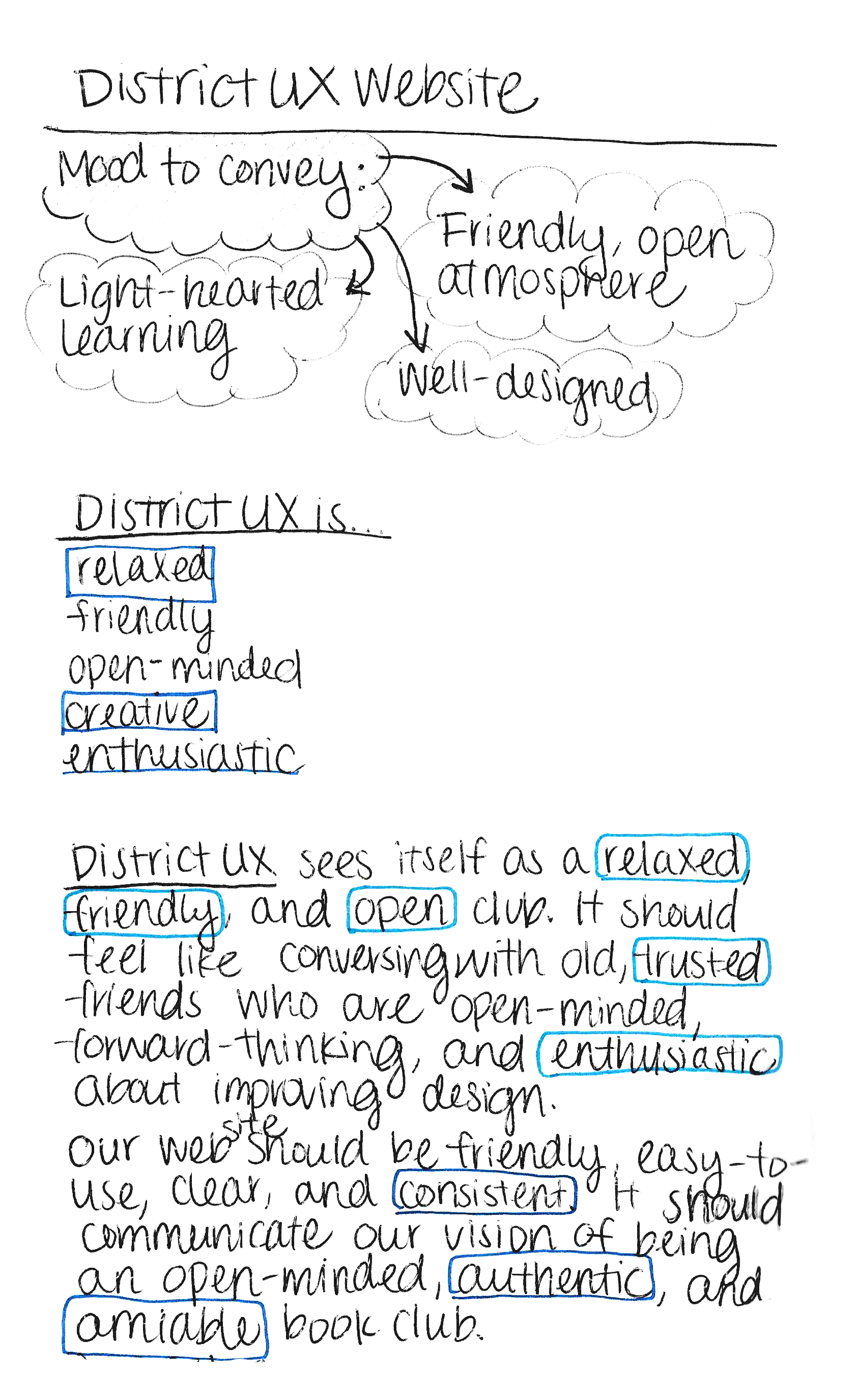 Next, I looked at the design schemes of other local DC meet-ups and book clubs. I did not want District UX's brand identity to feel too similar to other design groups in the area.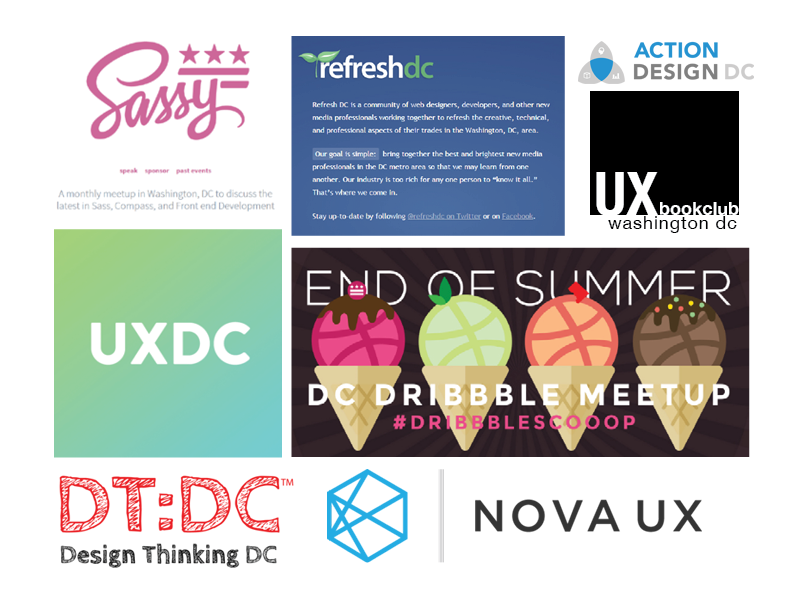 After evaluating the competition, I searched for color inspiration and played around on Adobe Color to develop two color scheme concepts that had the bright, friendly, cheerful look I was aiming for. I already had a basic logo developed (the DC flag gracing the cover of a book). I tested my two different colors schemes by gathering feedback from my design peers in the DC community.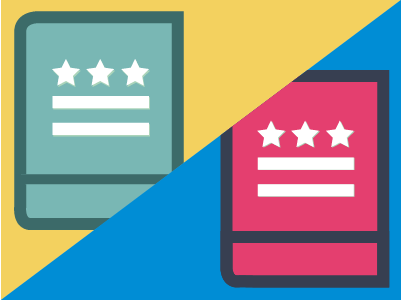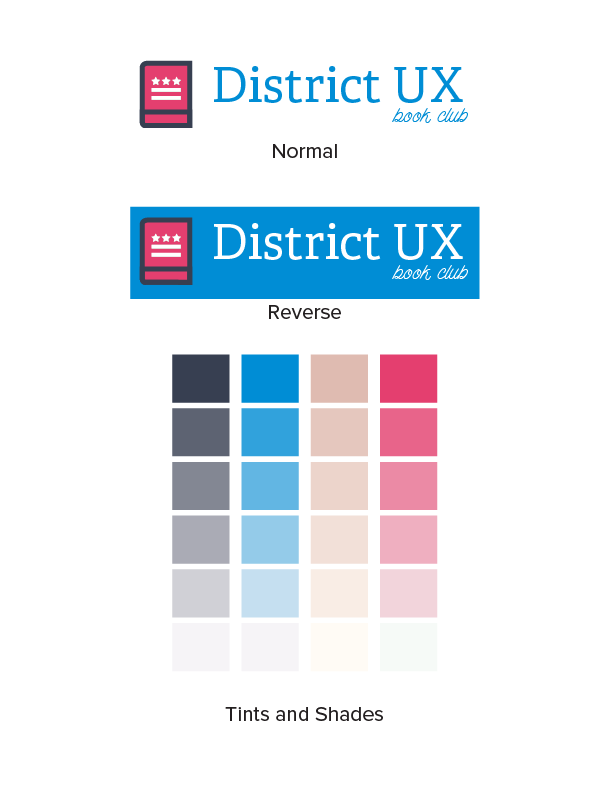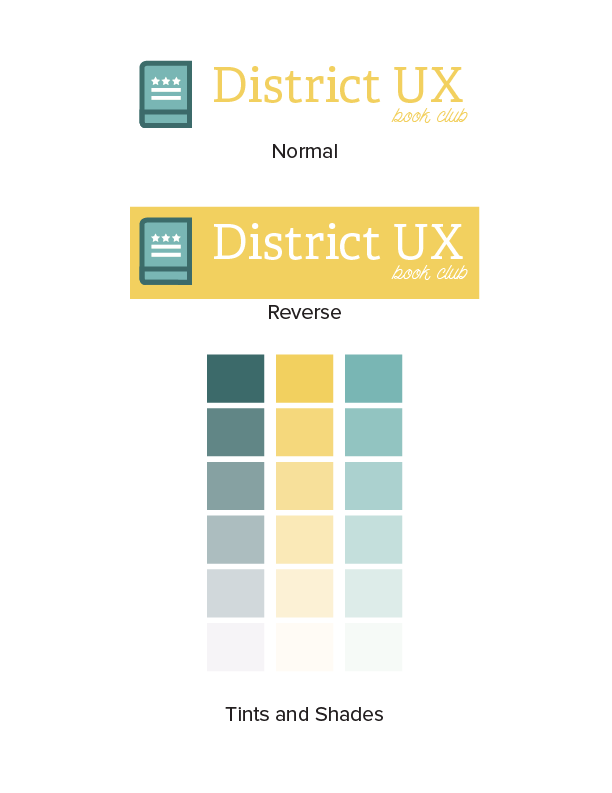 After feedback and evaluation, I determined the teal & mustard color combination best evoked the friendly, easy vibe I was aiming for. My next steps are to put together a style guide & to develop a site to accompany the club.